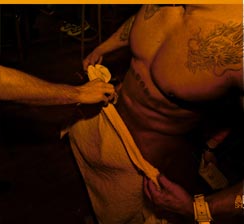 Option 1
230$
---
15 minutes
1 male stripper show in a costume
1 male stripper show in a white towel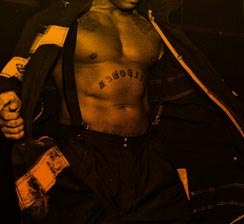 Option 2
250$
---
30 minutes
1 male stripper show in a costume
3 slow dances for the group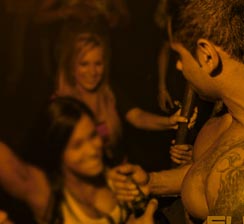 Option 3
270$
---
45 minutes
1 male stripper show in a costume
3 slow dances for the group
1 banana & whipped cream show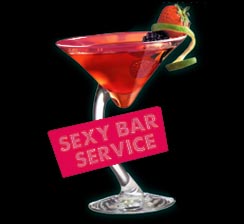 Option 4
350$
---
1 HOUR
2 SEXY BARTENDERS SERVICE
2 sexy dancers to serve cocktails at your next event at home, hotel or reception hall
the selection of the dancer is done by Danseurs Montréal. However, if you want to book a specific dancer, there is a $ 50 service fee to accommodate the request.
* All male stripper shows from Danseurs Montreal allow the use of cameras!
* The above male dancers prices are for the region of Montreal and surrounding areas
For areas 30km - 40km from Montreal the price is $300
For areas 40km-60km from Montreal the price is $350
Contact-us for show outside 60km from Montreal
* 30 mins or less male stripper shows are only for location within 30 km or less of Montreal
We are committed to visit your event on time. We advise you to have a flexible evening schedule. Shows performed far from Montreal may be affected by external elements and delays.
Male stripper show in a costume
One of our models comes with an elaborate suit, fireman or policeman being definitely the most popular. The handsome male will undress step by step to reveal his sculpted body to the delight of your guests. Our dancers will then be able to dance according to the requests of the women on the spot.
Male stripper show in a towel
One of our sculpted men will unveil and lead the crowd into an erotic dance dressed in a simple bath towel. You can fully enjoy the muscular silhouette of our dancers during his performance.
Slow and sensual danse for groups
Erotic dances are ideal for highlighting an important moment in a woman's life, but our services are also suitable for entertaining a large number of guests such as a one night show at a cabaret or a bar.
Batchelorette Party
Create a unique and unusual batchelorette party for the bride. Danseurs Montréal allows you to surprise the future bride with one of our dancers at your reception hall or private restaurant section. Create a surprise by introducing one of our artists unexpectedly on the spot!
The flexibility of our services allows you to create a bigger and unexpected surprise than to move to a nude dancers bar.
Erotic dancers for private parties.
Organize a private party in a reception room or at home with one or more erotic male dancers. Our artists will adapt to the schedule of your event and will be able to perform with flexibility for the pleasure of your guests. Discover our erotic show packages including sexy barman services that are particularly interesting to spice up an evening event.